This is Fiber Laser Cutting Machine, can not only use as Fiber Sheet Laser Cutting Machine, but also Tube Fiber Laser Cutting Machine. What's more, it is with exchange worktable for metal sheet material cutting. This this Fiber Laser Cutting Machine Tube And Plate can realizes the cutting of two different materials shapes on the same machine, it can also saves more than 50% of space and cost with the exchange platform. With stable cast iron machine body and aerospace standards aviation aluminum gantry, this Cnc Fiber Laser Cutting Machine can do precise and fast cutting work for metal sheet and metal tube.
Parameters:
| | |
| --- | --- |
| Model | TSF1530(ET) |
| Working Area | 1500*3000*315mm (XYZ)+3m tube |
| Exchange platform | yes |
| Repeat Reposition Accuracy | ±0.03mm |
| Accuracy of Positioning | ±0.02mm |
| Max Movement Speed | 80m/min |
| Laser Power | 1000w/1500w/2000w/3000w/4000w/6000w |
| Working Table | Blade table |
| Max Acceleration | 1G |
| Machine size | 7660*3250*2000 |
| Gross weight | 6060kgs+1300kgs |
Material this fiber laser cutting machine can cut:
1, Metal sheet: Stainless steel,carbon steel, aluminum, copper, galvanized sheet,gold, silver, nickel plate, manganese plate,etc.
2, Metal tube: round tube dia. 20mm - 200mm, square or oval tube side length between 20-155mm

Machine details:

1, Exchange Platform
It adopts an up and down chain-type parallel exchange platform, chain transmission system realizes fast and stable exchange of the table.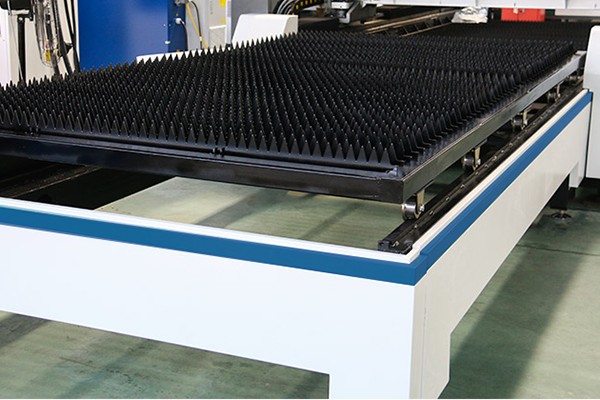 2, Cast Iron Machine Bed
This CNC fiber laser cutting machine with a high temperature flake graphite cast iron bed, it is more stable, higher precision and longer life span than other normal weld machine bed. All these can effectively reduce the machining error caused by vibration of the bed, and save users cost.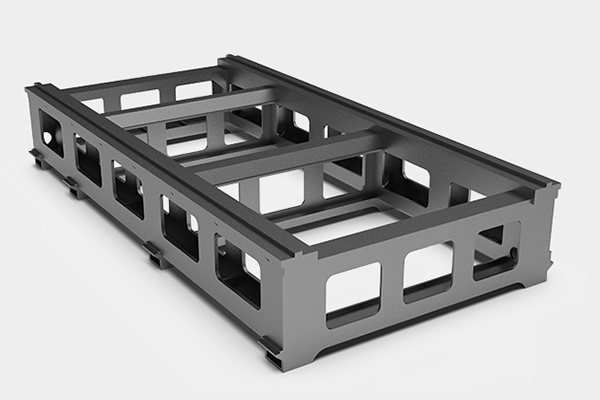 3, Aerospace Standards Aviation Aluminum Gantry
This 3015 Fiber Laser Cutting Machine with aerospace standards aviation aluminum gantry, which has the advantage of good toughness, light weight, corrosion resistance, anti-oxidation, low density, and greatly increase the processing speed.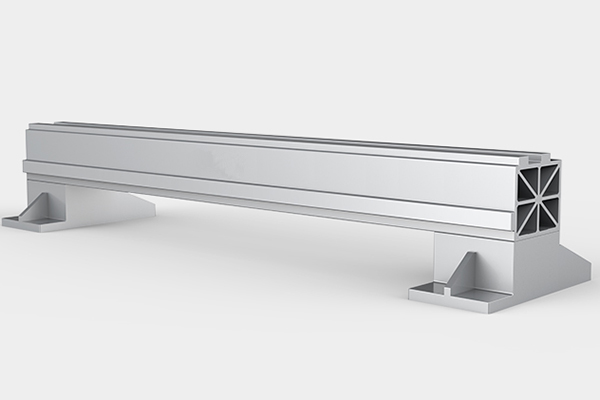 4, Metal Tube and metal plate cut, dual use, save space and labor
The sheet and tube fiber cutting machine realizes the cutting of two different materials shapes on the same machine tool.
Users no need buy two fiber laser cutter separately, it can also save workshop space, and only need one engineer operate it.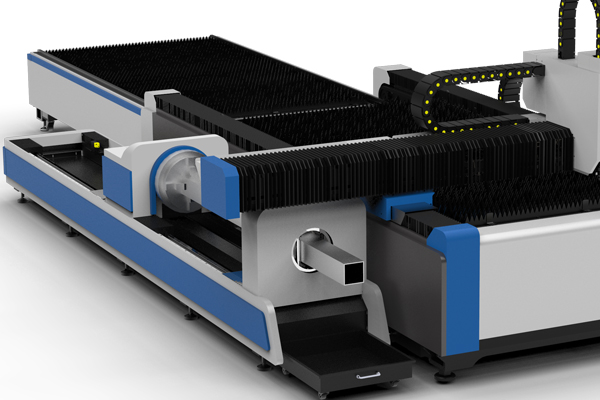 5, Yaskawa Servo Motor
Japan Yaskawa servo motor with a close loop control of position, speed and torque, can do high speed cutting work without the out of step problem of stepper motor. What's more, its high precise and smooth operation make sure it is stable and popular by a lot users.