CNC Plasma Cutter machine is a cnc machine with a table, it cuts metals by plasma torch sometimes with the help of oxy-fuel, mainly cuts steel, stainless steel, iron and some non ferrous metals like aluminum, brass, copper, titanium, galvanized sheet and other metal in the thickness of 0.5 to 22mm at a good feeding rates of 0-8000mm/min. With the advantages of fast cutting speed, smooth cut surface, little heat distortion and almost no heat affected zone, plasma cutting machines are widely used in automobiles, locomotives, pressure vessels, chemical machinery, nuclear industry, general machinery, engineering machinery, steel structures and other industries! The hot sale size of a CNC plasma cutter include 1325, 1530 and 2040, But Transon can also customize the size according users requirement,
Parameters:
Model

TSW1325/ TSW1530/ TSW1560

Working Area(X*Y)

1300×2500mm/ 1500x3000mm/ 1500x6000mm

Working material

Metal steel, Stainless steel, carbon steel, aluminum,etc.

Cut material thickness

3-30mm

Plasma power

HUAYUAN 63A/100A/120A/160A/200A/300A (HYPERTHERM and Thermal Dynamics optional)

Plasma Power Supply

63A/100A/120A/160A/200A/300A LGK plasma generator

45A/65A/85A/100A/200A Hypertherm plasma generator

X Y Z Rail

PMT square railway Linear guide

Transmission

X/Y rack and pinion, Z Ball Screw

Motor driver

Stepper Motor driver

Control System

START with USB interface (STARFIRE optional)

Design software

FASTCAM (STARCAM,IBE optional)

Command

G code, PLT

Working Mode

Untouched THC(torch height controller)

Working Speed

0-8000mm/min

Plasma Cutting accuracy

+0.5mm

Repeatability

0.05mm

Working Voltage

380V,3PH,50/60HZ

Table type

Sawtooth table

Cooling way

Water pump and water tank

Plywood package size

3.61*2.28*1.61m

Plywood gross weight

1300kgs

Optional

Servo motor, water table,
Machine details:
1, Plasma Power Supply
This China hot sale LGK plasma power supply has high reliability, compact structure, small size, and lightweight. It adopts new technology to reduce the consumption of cutting torch accessories and scientific dust-proof design. Automatic protection function for Under voltage and phase loss, safety protection has been fully taken into account during design. It is mainly used for plasma cutting of carbon steel, alloy steel, non-ferrous metals, and other metal materials.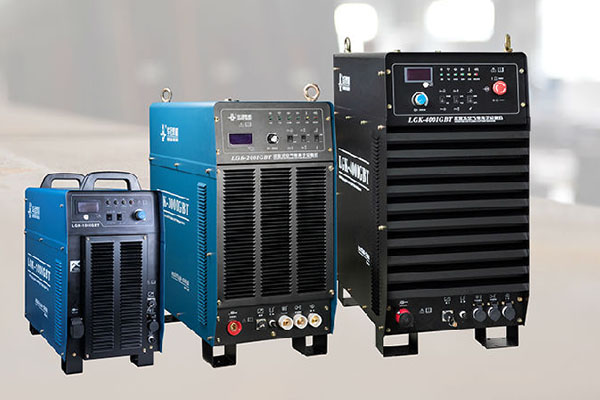 2, Control system
High stability control system with user panel for Cnc Plasma Cutting Machine, suitable for all kinds of portable flame and Plasma Cutting Machine. The control system is packaged in an all-steel structure cabinet, which can truly prevent electromagnetic radiation, and has excellent anti-interference and anti-static performance.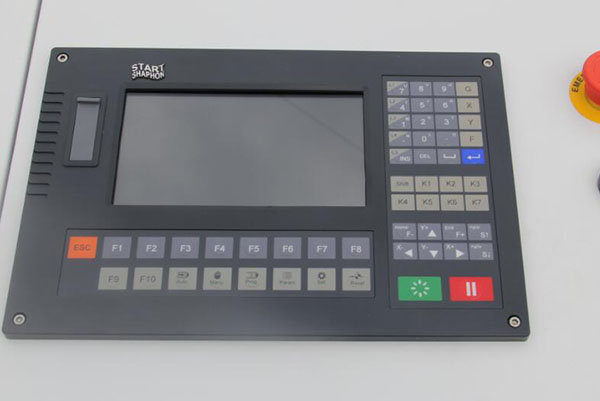 3, Torch head with THC (Torch Height Controller)
The advanced THC system can adjust the distance between torch head and metal plate automatically, make sure successful cutting of metal sheet surface not flat.The machine plasma torch has cutting and hole-cutting functions, with the feature of fast cutting speed, strong cutting ability, high surface quality, smooth cut surface, good durability of consumable parts, reducing production costs and improving production efficiency.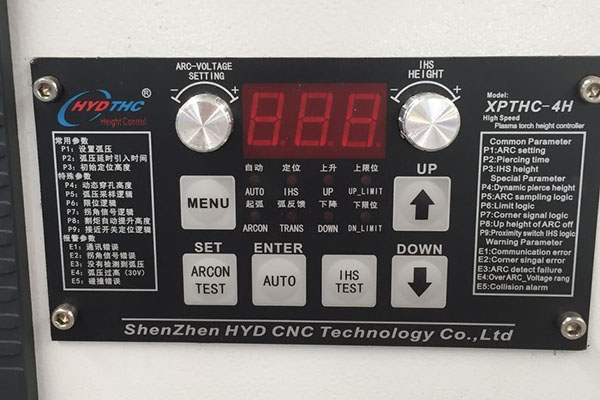 4, Machine strong weld shell with sawtooth worktable , suit for cut of all kinds of metal materials such as low carbon steel, alloy steel, non-ferrous metals.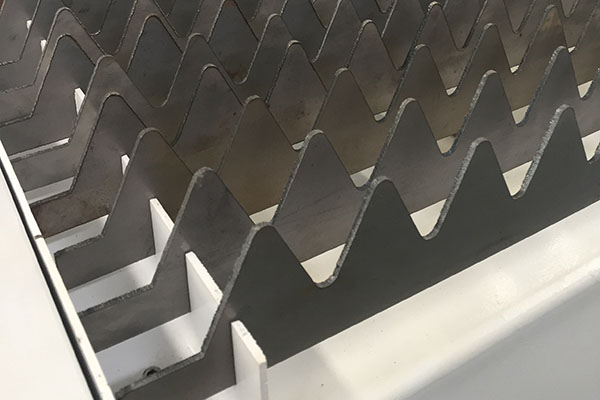 APPLICATION